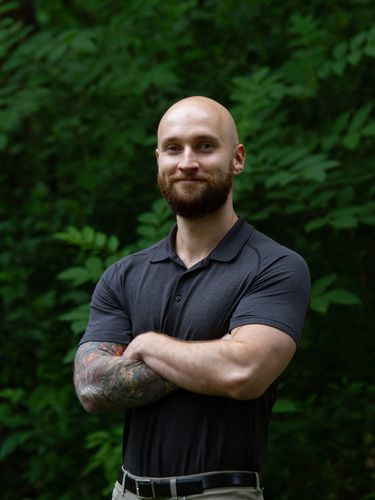 Plagued by recurring workout injuries and pains as a teenager, Dr. Jacob knows how bad it feels when you are not at your best. "I myself spent years of my life struggling with back pain and gym training injuries, which were keeping me from doing the things that I loved at full capacity." It wasn't until attending chiropractic school and seeing a chiropractor himself that he learned how to overcome his injuries and take back control of his health naturally.

Dr. Jacob wants you to experience the transformative power of chiropractic, just like he did. "It's a truly amazing feeling when you see people step out of pain and dysfunction and into their own health, wellness and greatness." Dr. Jacob is passionate about helping people help themselves.

A graduate of the National University of Health Sciences, Dr. Jacob is passionate about providing you with the very best in chiropractic care. He maintains advanced certifications in sports injury management, diagnostics, and rehabilitation. When not treating patients in practice he enjoys reading, studying and keeping up to date on the latest research in musculoskeletal care. Dr. Jacob places a very high value on the importance of personal development and believes that chiropractic care can empower each one of us with the tools needed to achieve optimal health.

In his free time Dr. Jacob prioritizes taking care of his body by staying active. He believes strongly in the benefits of regular exercise and engages in strength training, biking, hiking, martial arts, yoga, and playing the guitar to keep himself healthy and happy. As a dedicated chiropractor, Dr. Jacob is passionate about helping others overcome pain and limitations to get back to enjoying their lives fully.